It's August and Santa is already making a list and checking it twice! Are you?
It's time to take a look at your client's operations to make sure they are ready. Long lead times and supply chain unpredictability are likely to plague us for some time. If we've learned anything these past two years, it's to plan and order early to make sure operations are not affected by downtime due to lack of maintenance and spare parts.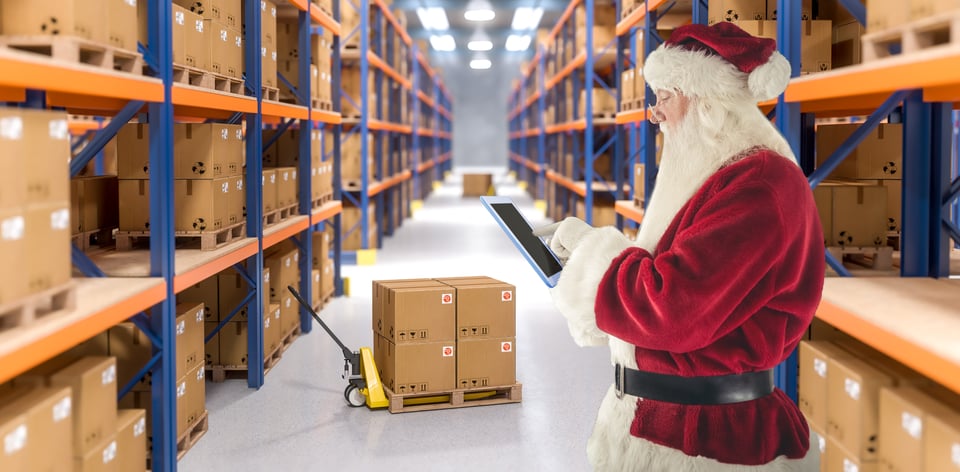 Here's what operations can do NOW to prepare for the peak and ensure they have what they need to make the Holidays merry and bright:
Make Their List - make sure they have recommended spare parts lists


If they don't have them already, help them with getting a recommended spare parts lists from OEMs, especially their mission-critical areas, and get updated quotes for pricing and availability.



Check the List - take inventory


We've been running at full speed for quite some time. Have they reconciled parts inventory? If not, now is the time to do it. Be sure to re-evaluate safety stocks and re-order points based on the potential longer lead times we've all been experiencing



Order Early - restock before it's too late


Better to have parts on hand when they are needed. Order any items they are out of or are running low, especially for critical spares.



Check Plans – be ready with updated maintenance plans


Do they have areas in need of maintenance/rebuilds prior to the Holidays? Do they have the labor to cover what needs to be done? Reach out to OEMs to schedule some preventive maintenance or better yet, get a preventive maintenance contract in place to completely offload the maintenance activities you don't have the time or resources for.



Holidays Fly By - plan for quick changes


If they have critical areas like sorter diverts or carriers in the system, recommend they buy a spare assembly to swap out entirely if something happens. It will allow them to bench repair or address the problem components. Have the OEM quote entire assemblies, along with the parts that will allow them to minimize downtime.



Share the Spirit - train the team and have escalation plans in place


Help them make sure their team members have training on equipment and a lifeline to call should things escalate and they need help. Recommend they run through the plan to make sure the team knows what to do and has current contact information they might need. Having a plan B should things not go according to plan is good too. Be sure the team knows how to reach technical support for your software, controls, and mechanical subsystems.
Need help getting your clients ready for the Holidays? Equipment user needing help preparing for the Holidays?