"...We started [installing] in January and ended in May [2019], and we never missed a day," reports Mike Sullivan, vice president of operations for Chambers & Owen. "The [fulfillment] process was fully running during this conversion."
Working with Modo 8, a TREW integrator, we helped design and then deliver a turnkey conveyor system. The end result is a high-efficiency, low-maintenance system that has improved throughput and reduced fulfillment times; ensuring that local stores are kept fully stocked with candy, coffee, grocery items, snacks, beverages, tobacco products, and more.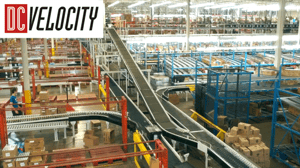 A Convenient Solution to Conveyor Challenges – DC Velocity

Dec 12, 2019 ... Convenience-store wholesaler Chambers & Owen improves throughput, cuts processing time with upgraded conveyor system from TREW ...